Our Products
Mix Your Content Evenly
Go to IBC Tote Mixers
IBC Tote Mixers
The Even Mix™ mixing system for IBCs and standard mixing containers is a lightweight, easy to handle and reliable system whose design starts begin with an integrated approach to the IBC mixing system.
Go to 55 Gallon Mixers
55 Gallon Mixers
The Even Mix™ drum mixer is designed to provide an even mix of material throughout a drum. Our drum mixer has been tested against various industry leading drum mixers. Result: The Even Mix™ drum mixer has the best performance!
Go to Pail Mixers
Pail Mixers
Even Mix™ is designed to withstand 800 inch pounds of force and is powder coated for corrosion resistance and quick cleaning. Our Regular Duty is designed for liquids, slurries, and light aggregates, while our Super Duty is designed for all of those plus heavy aggregates.
Go to Air Motor
Air Motor
Air Motor 26 CFM 160 RPM. It's a powerful geared air motor (6/10 HP) that will mix light or heavy liquids. Only 7 pounds and but built to last.
Even Mix™
It Is Rocket Science!
3D Mixing Technology
Even Mix™ = Better Bottom Line
Applications
Paint and varnish
Dyestuffs and pigments
Inks
Fluids
Chemical Industries
Adhesives
Water treatment chemicals
Cosmetics
Slurries
Mixes vertically, horizontally and circumferentially

Only 9 pounds! Easy One-Man Operation, No Forklift!

The amount of air bubbles mixed into the liquid is minimum

Tested Up To 50,000 cps
IT IS OFFICIAL!
Even Mix™ Mixers Use Our Newly PATENTED Technology!
Even Mix™ PATENTED Mixing Blades
We always knew that our mixers were special, and now we have legal proof that they are. We officially received a U.S. patent on our proprietary mixing technology!
Click here to learn more!
What Our Customers Tell About Us?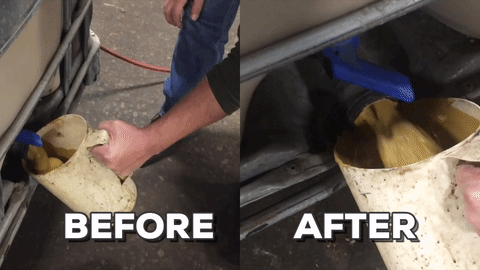 We are looking for distributors
Contact us for more information
Even Mix™ Blog
Read Our Latest Blogs
The FDA (U.S. Food and Drug Administration) monitors how cosmetics are manufactured in the United States. Their regulations extend to how the base ingredients are mixed and stored before they're turned into things like lipsticks and eye shadow. On top of this, the FDA keeps an eye on cosmetics manufacturing equipment. What does this have Read more about What's Involved In Mixing Cosmetics?[…]
Previous
Next
Contact Us
Feel Free To Reach Us If You Have Any Questions